Charles Dickens Games, Puzzles and Quizzes
We hope you enjoy this collection of games, quizzes and puzzles based on the life and work of Charles Dickens.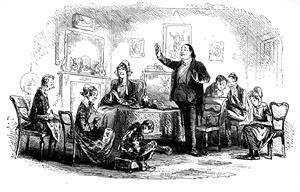 Bleak House Picture Scramble - "No, my young friend," says Chadband smoothly, "I will not let you alone. And why? Because I am a harvest-labourer, because I am a toiler and a moiler, because you are delivered over unto me and are become as a precious instrument in my hands."