Charles Dickens Games, Puzzles and Quizzes
We hope you enjoy this collection of games, quizzes and puzzles based on the life and work of Charles Dickens.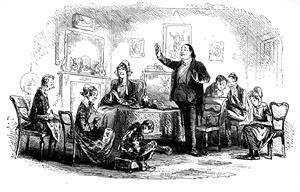 Bleak House Picture Scramble - Press the shuffle button and watch the picture become scrambled. See if you can put it back together. Click a piece next to the blank space and watch it move into the blank space.