Charles Dickens Quiz – The Novels of Charles Dickens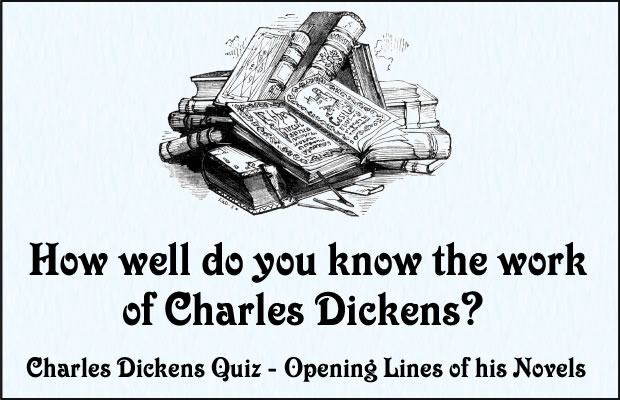 Are you ready for a Charles Dickens quiz? Okay then, how familiar are you with the work of Charles Dickens? Take this 10-question quiz to find out.
In this multiple choice game you're given the first line to 10 of Dickens's works.  Select the title that matches the first line from the drop down menu. Once you're done, press Grade the Quiz to see your score!  The incorrect answers will be checked.
---
Once you grade the quiz, the incorrect answers will be checked. Wondering what the right answers are? Click here to see the correct answers.