The Life & Work of Charles Dickens
Charles John Huffam Dickens was born in 1812 and died in 1870. He wrote classic novels of the Victorian era like Great Expectations, David Copperfield, Oliver Twist and A Christmas Carol.
The Life of Charles Dickens
See our list of articles about the life of Charles Dickens. Read a biography or view a timeline of his life. Learn about his first love and his marriage. Discover how Charles Dickens had a brush with death in a railway accident in 1865.
Featured Article – The Staplehurst Railway Accident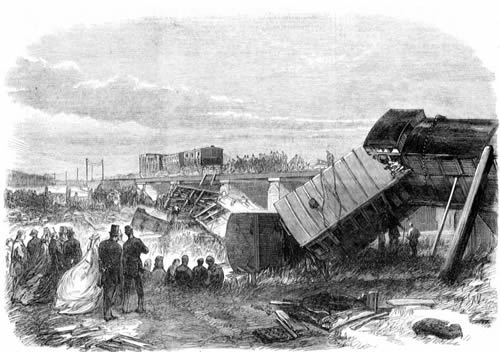 In June of 1865, Charles Dickens had a brush with death. While he survived, others weren't as lucky. Ten people died and forty were injured in the Staplehurst railway accident.
The Work of Charles Dickens
Charles Dickens wrote fifteen novels. He also wrote short stories, essays, articles and novellas.
Learn about all aspects of Dickens's work including articles on each of his novels. Discover how Dickens got his pen name, Boz. Also, get some pointers in case you think you may have a valuable copy of one of Dickens's works in your attic.
Featured Article – The Pickwick Papers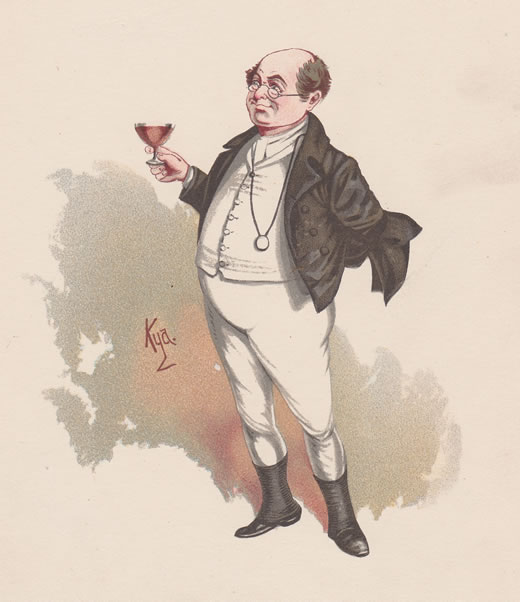 Dickens addressed a very serious subject in the comedic Pickwick Papers, that of the injustice of the justice system. Dickens had a firsthand look at the legal system when he worked as a law clerk. Sadly, he didn't like what he saw.
A Christmas Carol
A Christmas Carol, arguably the most popular piece of fiction that Dickens ever wrote, was published in 1843. We've got a special page devoted to A Christmas Carol. Once there you can learn about the novel, ask Scrooge a question, test your knowledge of the novella and more.
Featured Item – Ask Scrooge a Yes or No Question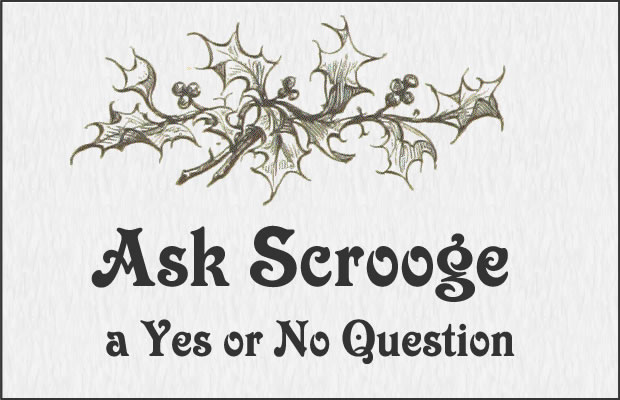 Are you mulling over a yes or no question? Then you've come to the right place. Ebenezer Scrooge is here to help! Enter your question and see what Scrooge says.
Quotes from the Work of Charles Dickens
This site is home to a collection of over 800 sourced Dickens quotations. They're sorted by source and topic. Don't miss the Daily Dose of Dickens, a daily quote from the work of Dickens.
Featured Item – Food and Drink Quotes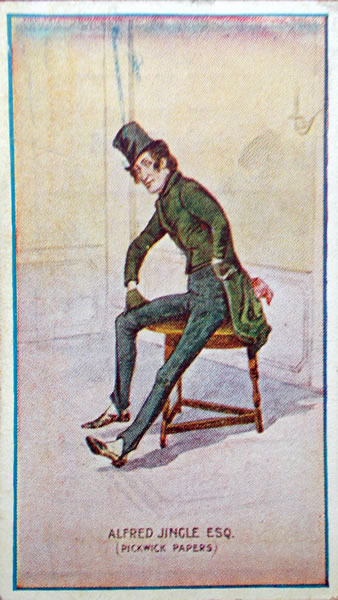 "Waiter! raw beef-steak for the gentleman's eye,–nothing like raw beef-steak for a bruise, sir; cold lamp-post very good, but lamp-post inconvenient–damned odd standing in the open street half-an-hour, with your eye against a lamp." ~ Mr. Jingle from The Pickwick Papers