Great Expectations Quiz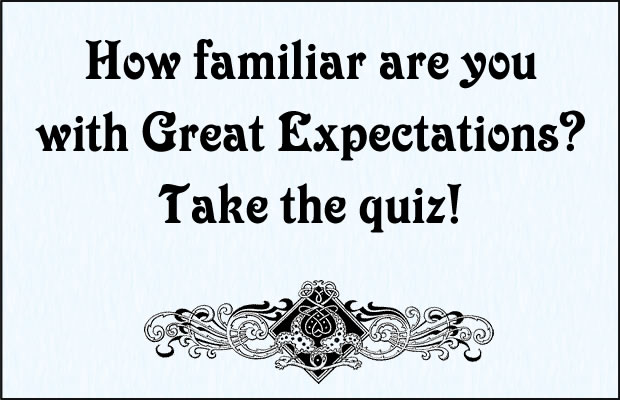 How familiar are you with Great Expectations by Charles Dickens? Take this 10-question quiz to find out.
Select the correct answers by using the drop down menus. Once you're done, press Grade the Quiz to see your score!  The incorrect answers will be checked.
Keep in mind that this quiz is based on the novel Great Expectations and not any of the many movies or television programs that have been made from the book.