Oliver Twist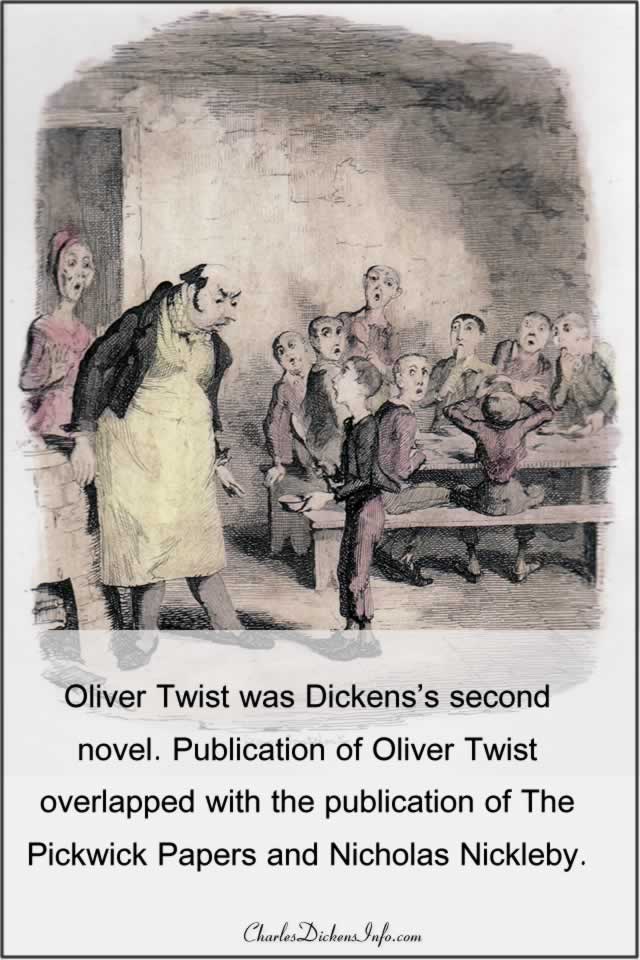 Last Updated on September 28, 2021
Oliver Twist was the second novel by Charles Dickens. It was initially published in monthly installments that began in February of 1837 and ended in April of 1839.
The publication of Oliver Twist began before the monthly publication of The Pickwick Papers ended. The two novels overlapped for nine months.
Additionally, Dickens started Nicholas Nickleby (also issued in monthly installments) before Twist finished publication. Those two novels overlapped for nine months as well.
The first edition of Oliver Twist was subtitled The Parish Boy's Progress.
Oliver Twist – Dickens's Life At The Time
In early 1836 the first chapters of The Pickwick Papers were published. On April 2nd of that year Dickens married Catherine Hogarth.
During January of 1837, the first of his 10 children was born. The next month publication of Oliver Twist began. The year took a sad turn on May 7th when Mary Hogarth, Catherine's sister, died.
In 1838 the publication of Nicholas Nickleby began.
Fagin
Charles Dickens did not have a happy childhood.
The low point came when he was twelve. His father, John Dickens, was arrested and sent to jail for failure to pay a debt. Worst of all, young Charles Dickens was sent to work in a blacking (shoe polish) factory.
It was at the blacking factory that Dickens met Bob Fagin.
Bob was another employee at the factory. However, unlike some of the others, Bob never teased young Dickens. In fact, Fagin defended Dickens when the other boys taunted him. He also taught Dickens how to wrap and tie the bottles of polish. He even helped Dickens when he was ill at work.
Why would Dickens remember someone who had shown him such kindness by naming such a villain after him?
The time Dickens spent at the blacking factory was the worst time of his entire life. His shame over the incident made him keep it a secret from all but a few people.
Perhaps Dickens associated the name Fagin with the darker side of life. In his mind, he might have linked Bob Fagin introducing him to the ways of the factory with the other Fagin showing Oliver the correct way to pickpockets.
Once in a Lifetime
In June of 1837 something happened that only occurred once in Dickens's career. He missed a deadline. He was writing two serialized novels at once, The Pickwick Papers and Oliver Twist.
However, in June of 1837 there was no Pickwick. There was no Oliver Twist. Instead, there was a funeral.
In 1837 Mary Hogarth was seventeen, pretty and living with her sister Catherine and Catherine's husband, Charles Dickens. Mary was a favorite with the couple and had become like a little sister to Charles.
On the evening of May 6th Mary went with the couple to the St. James Theatre. The group returned late in the evening and Mary retired for the night.
Shortly after that Dickens heard a cry from Mary's room. She was ill. Despite her doctor's care, Mary passed away in Dickens's arms on May 7th.
Charles was devastated. The June installments of Twist and Pickwick were not published due to "the sudden death of a very dear young relative to whom he was most affectionately attached and whose society had been for a long time the chief solace of his labours."
The character Rose Maylie in Oliver Twist was inspired by Mary Hogarth.
Themes in Oliver Twist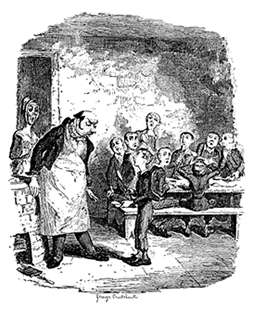 "Oliver Twist has asked for more!"
In Oliver Twist Dickens attacks the New Poor Law of 1834. The New Poor Law was really a series of measures that were enacted in 1834. Supposedly these laws were to provide aid and assistance to impoverished people.
However, the system had serious flaws.
People with no means of support were sent to workhouses. The system was designed with the idea that the workhouses would be unpleasant. It was thought that this would provide added incentive for people to be self-sufficient.
As a result of that thinking, the food in the workhouses was meager and meals were to be eaten in silence. Upon entering the workhouse families were separated and assigned to same-sex quarters. The children were separated from the adults. Infants were sent to "baby farms".
Rather than finding this treatment motivational, it broke the spirit of many people forced to live there. The adventures of young Oliver Twist make this point.
Dickens also touches on this topic in other works. In A Christmas Carol Scrooge says that "those who are badly off" must got to workhouses or other places like them. The reply is, "Many can't go there; and many would rather die."
Charles Dickens used his novel to point out truths about Victorian England that polite society tried to ignore.
After reading the novel Lord Melbourne protested, "It is all among workhouses and pickpockets and coffinmakers. I do not like those things: I wish to avoid them. I do not like them in reality and therefore do not like to see them represented."
More About Oliver Twist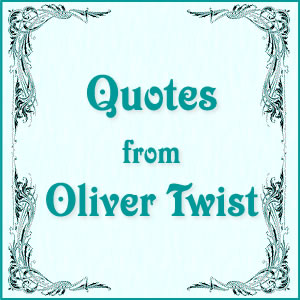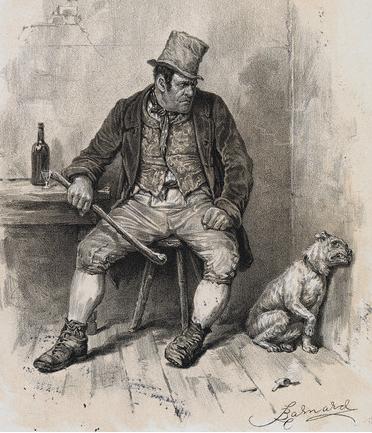 This list of characters from Oliver Twist is presented in alphabetical order. The list includes the Artful Dodger, Mr. Sowerberry, Nancy, Bill Sikes and more.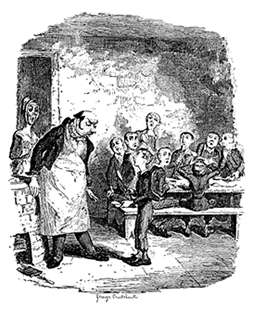 "Oliver Twist has asked for more!" - Have fun with the Oliver Twist picture scramble.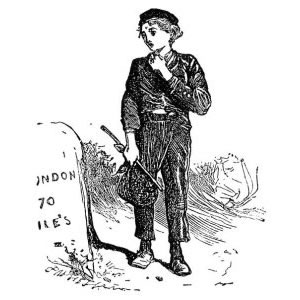 How familiar are you with Oliver Twist by Charles Dickens? Take this 10-question quiz to find out.