Characters In Oliver Twist
This list of characters from Oliver Twist is presented in alphabetical order.
Note: Includes spoilers!
---
Artful Dodger is the nickname of Jack Dawkins. He's a streetwise pickpocket who works for Fagin. He introduces Oliver to Fagin.
Bull's-Eye is Bill Sikes's dog.
Charley Bates is a pickpocket and close associate of the Artful Dodger.
Mr. Brownlow thought that Oliver picked his pocket. (It was really the Artful Dodger and Charley Bates.) After Oliver is captured for the crime, Brownlow has second thoughts about Oliver. Mr. Brownlow takes Oliver into his home and cares for him.
At the end of the novel, Brownlow adopts Oliver.
Mr. Bumble runs the workhouse. Oliver famously asks him, "Please, sir I want some more."
But, tears were not the things to find their way to Mr. Bumble's soul; his heart was waterproof.
Noah Claypole works for Mr. Sowerberry as does Oliver. Noah is jealous of Oliver and bullies him. Later Noah works for Fagin.
Noah writhed and twisted his body into an extensive variety of eel-like positions; thereby giving Mr. Bumble to understand that, from the violent and sanguinary onset of Oliver Twist, he had sustained severe internal injury and damage, from which he was at that moment suffering the acutest torture.
Toby Crackit is an associate of Bill Sikes.
Jack Dawkins is more frequently known as the "Artful Dodger".
Edward Leeford is more frequently known as "Monks".
Fagin is a criminal. He is the leader and father figure to a gang of young thieves. He rarely commits crimes himself, instead he employs others to commit crimes on his behalf.
Agnes Fleming is Oliver's mother.
Mr. Gamfield is a chimney sweep. Oliver almost becomes his apprentice.
Mr. Giles is the butler and steward of Mrs. Maylie.
Mr. Grimwig is an old friend of Mr. Brownlow. A notable expression that he often uses is that he's going to eat his own head.
"Look here! do you see this! Isn't it a most wonderful and extraordinary thing that I can't call at a man's house but I find a piece of this poor surgeon's friend on the staircase? I've been lamed with orange-peel once, and I know orange-peel will be my death, or I'll be content to eat my own head, sir!"
Mr. Losberne is a doctor and friend of the Maylies. He treats Oliver after he's shot.
Mrs. Mann runs the orphanage where Oliver lives for the first nine years of his life.
Mrs. Maylie is Miss Rose's guardian.
Harry Maylie is Mrs. Maylie's son. He's in love with Rose.
Miss Rose Maylie is an orphan whose original last name was Fleming. She was adopted by Mrs. Maylie.
Rose and Mrs. Maylie, were the intended victims in a robbery that Fagin forced Oliver to commit. When the robbery plan goes haywire, the Maylies care for the wounded Oliver.
Rose Maylie is later revealed to be Oliver's aunt.
"But even if he has been wicked," pursued Rose, "think how young he is; think that he may never have known a mother's love, or the comfort of a home; that ill-usage and blows, or the want of bread, may have driven him to herd with men who have forced him to guilt. Aunt, dear aunt, for mercy's sake, think of this, before you let them drag this sick child to a prison, which in any case must be the grave of all his chances of amendment."
Monks is a mysterious figure. He and Fagin plot to destroy Oliver's reputation.
Monks is later revealed to be Edward Leeford, Oliver's half-brother.
Nancy is a prostitute and in Fagin's gang. She's in love with the violent Bill Sikes. She has a good heart and helps Oliver.
Sadly, Nancy is murdered by Sikes toward the end of the novel.
"Then spare my life for the love of Heaven, as I spared yours," rejoined the girl, clinging to him. "Bill, dear Bill, you cannot have the heart to kill me. Oh! think of all I have given up, only this one night, for you. You SHALL have time to think, and save yourself this crime; I will not loose my hold, you cannot throw me off. Bill, Bill, for dear God's sake, for your own, for mine, stop before you spill my blood! I have been true to you, upon my guilty soul I have!"
Bill Sikes is a member of Fagin's gang and the love interest of Nancy. Sikes is extremely violent. Because of misinformation from Fagin, Sikes kills Nancy in a fit of rage.
Mr. Sowerberry is an undertaker who employs Oliver after he's ejected from the workhouse.
Oliver Twist is an orphan and central character of the novel. His mother died in childbirth and the identity of his father remains a mystery for much of the novel.
More About Oliver Twist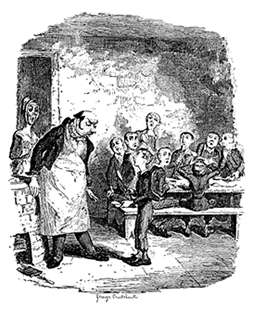 "Oliver Twist has asked for more!" - Have fun with the Oliver Twist picture scramble.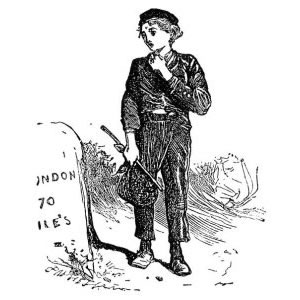 How familiar are you with Oliver Twist by Charles Dickens? Take this 10-question quiz to find out.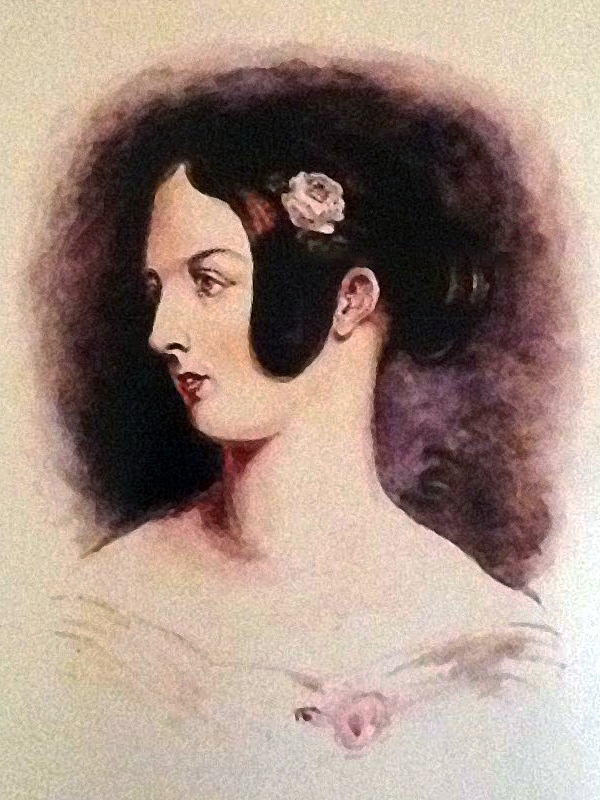 In June of 1837 something happened that only occurred once in Dickens's career. He missed a deadline. There was no Pickwick. There was no Oliver Twist. Instead, there was a funeral.