Hard Times by Charles Dickens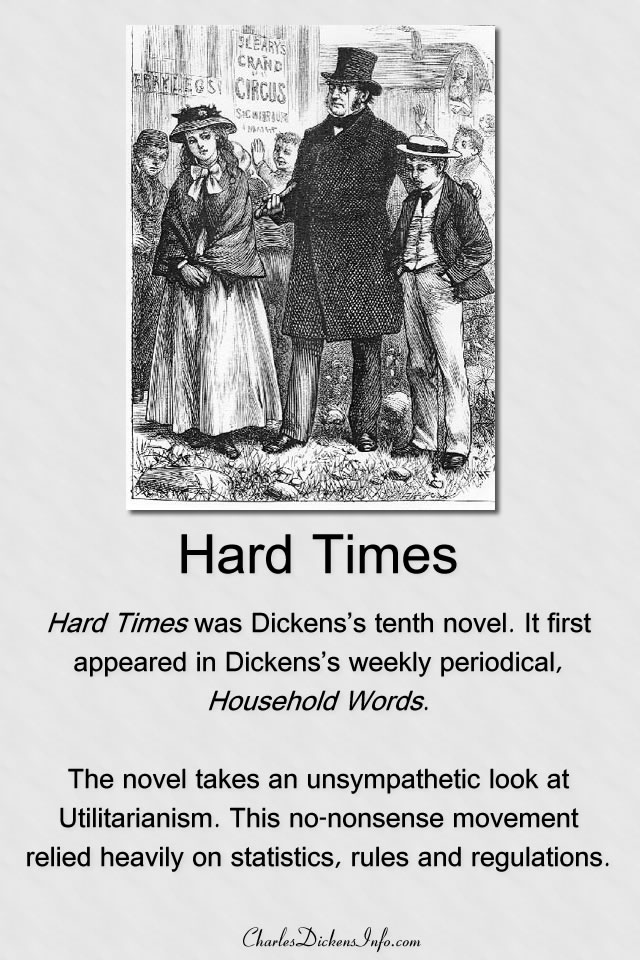 Last Updated on September 25, 2021
Hard Times was Dickens's tenth novel. It first appeared in Dickens's weekly periodical, Household Words. It was published in installments that began in April of 1854 and ran through August of that year.
Hard Times is unlike the rest of his novels in several ways.
It is the shortest published novel by Charles Dickens. Only Hard Times and Great Expectations were originally issued without illustrations. Hard Times is the only novel by Dickens not to have scenes set in London. Instead, it takes place in the fictional Coketown.
Hard Times – Dickens's Life At The Time
In 1852, the publication of Bleak House began. In the same year, Dickens's son, Edward or "Plorn", was born.
Dickens gave his first public reading of one of his works in 1853
Hard Times was published in 1854.
Dickens had a disappointing reunion with Maria Winter (Maria Beadnell) in 1855. Publication of Little Dorrit began in that year.
In 1856 Dickens and Wilkie Collins worked on The Frozen Deep. Dickens purchased Gad's Hill Place in that year.
Themes of Hard Times
Hard Times takes a hard, unsympathetic look at Utilitarianism. This philosophy was also called Philosophical Radicalism or Benthamism and was influential in the mid-Victorian period.
The goal of Utilitarianism was "the greatest happiness of the greatest number." This no-nonsense movement relied heavily on statistics, rules and regulations. Individualism and imagination are not highly valued in this philosophy.
Thomas Gradgrind represents Utilitarianism within the novel. As he raises his children he stresses facts over imagination and function over feelings.
Herein lay the spring of the mechanical art and mystery of educating the reason without stooping to the cultivation of the sentiments and affections. Never wonder. By means of addition, subtraction, multiplication, and division, settle everything somehow, and never wonder. – Hard Times by Charles Dickens
Divorce is also dealt with in Hard Times. (Dickens would face this dilemma himself in just a few years.) Stephen Blackpool is caught in a loveless marriage. He is unable to obtain a divorce and marry the woman he really loves.
He knew very well that if he were free to ask her, she would take him. He thought of the home he might at that moment have been seeking with pleasure and pride; of the different man he might have been that night; of the lightness then in his now heavy-laden breast; of the then restored honour, self-respect, and tranquillity all torn to pieces. He thought of the waste of the best part of his life, of the change it made in his character for the worse every day, of the dreadful nature of his existence, bound hand and foot, to a dead woman, and tormented by a demon in her shape. – Hard Times by Charles Dickens
Household Words
Hard Times was originally published in the weekly magazine, Household Words. The magazine was edited by Dickens from March of 1850 until May of 1859.
The original format for Household Words did not include serialized fiction. However, Dickens reconsidered his plan after the magazine's circulation dropped. Hoping for increased magazine sales, he serialized Hard Times in Household Words. His new plan worked. The circulation of Household Words more than doubled.
Just as the novel had an effect on the magazine, the magazine had an effect on the novel.
Household Words was a magazine with limited space. Dickens wrote to his friend Forster, "The difficulty of space is CRUSHING."
In order to make Hard Times fit within the magazine, Dickens made Hard Times his shortest novel. It does not feature the prolonged humorous or sentimental scenes that are in many of his novels.
More About Hard Times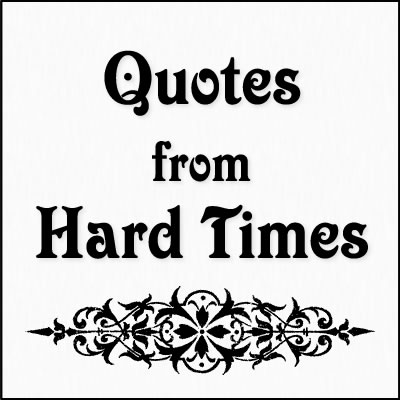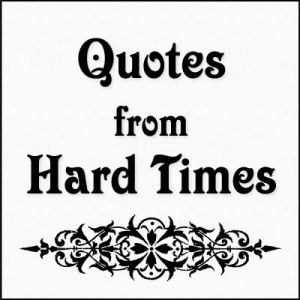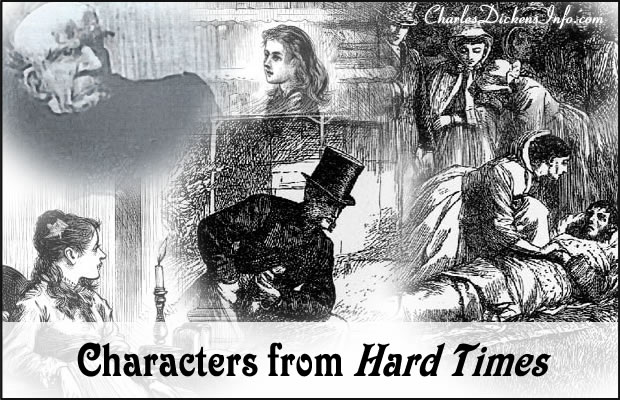 This list of Hard Times characters is presented in alphabetical order. The list includes Stephen Blackpool, Josiah Bounderby, Thomas Gradgrind and more.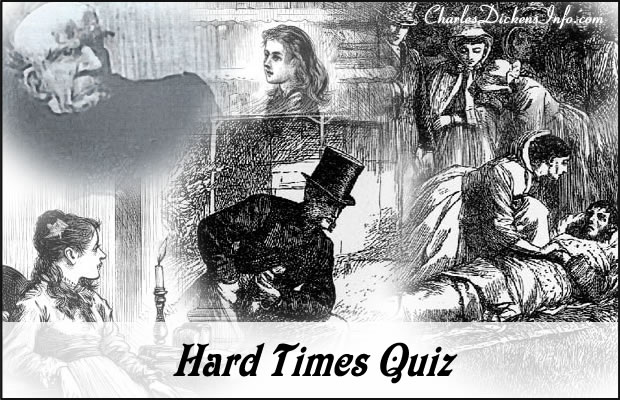 Where does the novel Hard Times take place? What's the name of the Gradgrind family home? Answer these questions and more to see just how familiar you are with Hard Times by Charles Dickens.