David Copperfield by Charles Dickens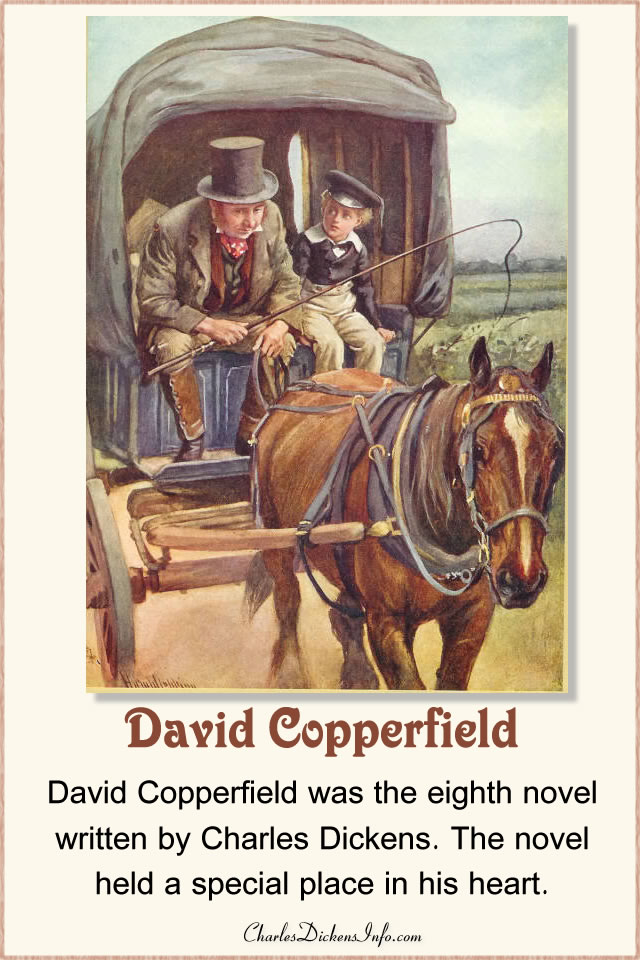 Last Updated on September 23, 2021
David Copperfield was Dickens's eighth novel. Like many of his other novels, it was first published as a serial. The first installment was published in May of 1849. The last installment was issued in November of 1850.
The novel held a special place in Dickens's heart. In the preface to the 1867 edition, Dickens wrote, "like many fond parents, I have in my heart of hearts a favourite child. And his name is David Copperfield."
Dickens's Life at the Time
In July of 1848 Dickens's sister, Fanny, was terminally ill. She died in September of that year.
The Haunted Man, his last Christmas book was published in December of 1848.
In January of 1849 Dickens began to write David Copperfield. His son Henry Fielding Dickens was born that month too.
In August of 1850 daughter, Dora Annie Dickens was born. She was named after Dora in David Copperfield.
Death in the Family – Fanny Dickens
In 1848 Dickens's beloved sister, Fanny was terminally ill. She had been his childhood companion, the model for Fan in A Christmas Carol and now she was dying of consumption.
Her death was painful and lingering. She finally passed away in September of 1848.
After her death, Dickens and some of his friends went on a walking tour of some of Dickens's childhood haunts. His thoughts naturally turned to Fanny and to their childhood.
It seems natural that in early 1849 he began to write what he later called his favorite child, the novel David Copperfield.
Autobiographical Elements of David Copperfield
David Copperfield contains many autobiographical elements. At a surface level, it is easy to notice that even the name of the main character, David Copperfield, has the inverted initials of its author, Charles Dickens.
David's employment at Murdstone and Grinby's is drawn from Dickens's own painful experiences at Warren's Blacking Factory.
Even their careers, reporter and then novelist, are similar.
David's love for Dora Spenlow is modeled after Dickens's youthful fascination for Maria Beadnell.
Various versions of Dickens's parents surface in the novel.
Both his father and Mr. Micawber were imprisoned for debt. Mr. Dick, good-hearted but unable to deal with the world, may represent another incarnation of Dickens's father.
The character of David's pretty, young mother was inspired by Dickens's mother. Elizabeth Dickens attended a ball on the very night she gave birth to her son Charles.
Perhaps the death of David's mother represented the change Dickens felt toward his mother when she was eager for him to work at Warren's Blacking Factory.
Themes of David Copperfield
The novel is an example of a bildungsroman. That's a type of novel that focuses on the psychological and moral growth of the principal character during their formative years. To Kill A Mockingbird, Little Women, Jane Eyre and the Harry Potter novels are other examples of bildungsromans.
Dickens, through the voice of David Copperfield, shares with us some of the values that he believed lead to his success in life:
My meaning simply is, that whatever I have tried to do in life, I have tried with all my heart to do well; that whatever I have devoted myself to, I have devoted myself to completely; that in great aims and in small, I have always been thoroughly in earnest.
I have been very fortunate in worldly matters; many men have worked much harder, and not succeeded half so well; but I never could have done what I have done, without the habits of punctuality, order, and diligence, without the determination to concentrate myself on one object at a time, no matter how quickly its successor should come upon its heels, which I then formed.
Some happy talent, and some fortunate opportunity, may form the two sides of the ladder on which some men mount, but the rounds of that ladder must be made of stuff to stand wear and tear; and there is no substitute for thorough-going, ardent, and sincere earnestness.
More About David Copperfield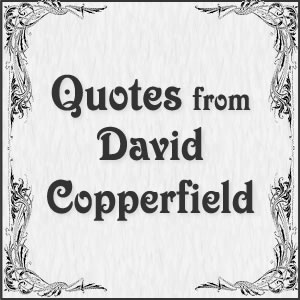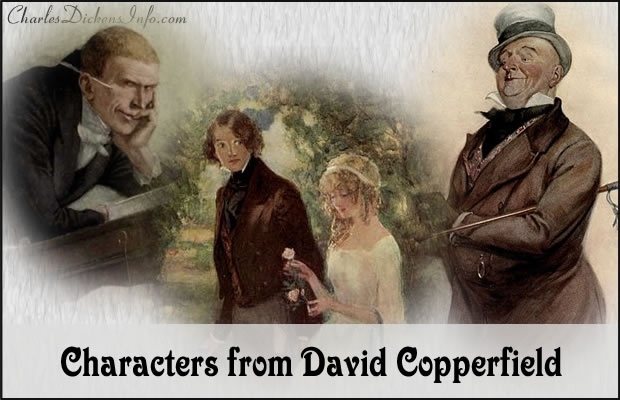 This list of characters from David Copperfield is presented in alphabetical order. The list includes Dora Spenlow, Clara Peggotty, Barkis and more.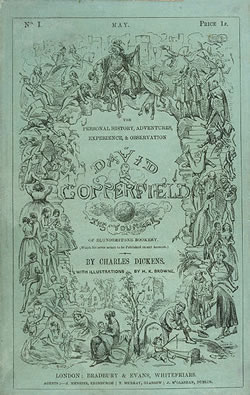 Who was sent to debtors prison? Who had a dog named Jip? Test your knowledge of this autobiographical novel.