Characters in David Copperfield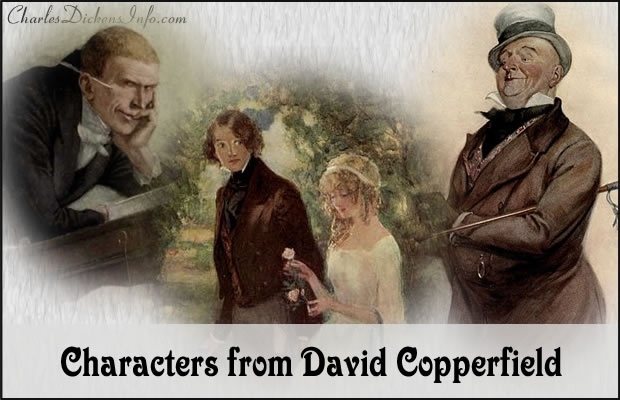 This list of characters from David Copperfield is presented in alphabetical order.
Note: Includes spoilers!
---
Richard Babley – This character is more commonly known as Mr. Dick. He is under the care of Betsey Trotwood.
"How does the world go? I'll tell you what," he added, in a lower tone, "I shouldn't wish it to be mentioned, but it's a -" here he beckoned to me, and put his lips close to my ear – "it's a mad world. Mad as Bedlam, boy!" said Mr. Dick, taking snuff from a round box on the table, and laughing heartily.
Barkis – A horse-cart driver who falls in love with Clara Peggotty and eventually marries her.
"Barkis is willin'." – Barkis
Clara Copperfield – The mother of David Copperfield.
David Copperfield – David Copperfield is the main character in this semi-autobiographical novel by Charles Dickens.
The novel follows David from childhood to adulthood. David is born six months after the death of his father.
Some happy talent, and some fortunate opportunity, may form the two sides of the ladder on which some men mount, but the rounds of that ladder must be made of stuff to stand wear and tear; and there is no substitute for thorough-going, ardent, and sincere earnestness – David Copperfield
Mr. Creakle – Mr. Creakle is the headmaster of Salem House, a boarding school where David Copperfield is sent to study.
Mr. Dick – see Richard Babley
Little Em'ly – Emily is the orphaned niece of Daniel Peggotty. She was engaged to Ham Peggotty, but ended up running eloping with James Steerforth. Steerforth abandons her.
Later she emigrates to Australia with her uncle, Daniel Peggotty.
Mrs. Grummidge – The widow of Daniel Peggotty's partner. She emigrates to Australia with the Peggottys.
Uriah Heep – Uriah Heep is a scheming, young man who works for Mr. Wickfield. Uriah plots against Mr. Wickfield and tries to marry his daughter, Agnes. Heep prides himself on being humble.
"There are people enough to tread upon me in my lowly state, without my doing outrage to their feelings by possessing learning. Learning ain't for me. A person like myself had better not aspire. If he is to get on in life, he must get on 'umbly, Master Copperfield!" – Uriah Heep
Littimer – The manservant of James Steerforth.
Wilkins Micawber – Micawber is a friend of David Copperfield. He is very amusing and generally short on funds. Micawber is the one that uncovers Uriah Heep's plot against Mr. Wickfield. Micawber emigrates to Australia along with his wife and children.
Annual income twenty pounds, annual expenditure nineteen nineteen and six, result happiness. Annual income twenty pounds, annual expenditure twenty pounds ought and six, result misery. – Wilkins Micawber
Edward Murdstone – The second husband of Clara Copperfield.
Jane Murdstone – The sister of Edward Murdstone.
Clara Peggotty – The ever-loyal nurse and later friend of David Copperfield.
"Peggotty!" repeated Miss Betsey, with some indignation. "Do you mean to say, child, that any human being has gone into a Christian church, and got herself named Peggotty?" – Betsey Trotwood
Daniel Peggotty – The brother of Clara Peggotty. Daniel is a fisherman in Yarmouth. He is a bachelor who takes in his niece Little Em'ly, his nephew Ham as well as Mrs. Grummidge, his partner's widow. He is a kind-hearted man who spends months looking for Little Em'ly after she leaves with Steerforth.
"I'm a going to seek her, fur and wide. If any hurt should come to me, remember that the last words I left for her was, 'My unchanged love is with my darling child, and I forgive her!'" – Daniel Peggotty
Ham Peggotty – Ham is the nephew of Daniel Peggotty. Ham was engaged to Little Em'ly before she ran away with James Steerforth. Ironically, Ham dies trying to save Steerforth's life.
Dora Spenlow – Dora Spenlow is the first love and the first wife of David Copperfield. The character of Dora was based on the first love of Charles Dickens, Maria Beadnell. Dora is a beautiful, but immature young woman. Sadly, Dora becomes ill and dies at a young age.
If I may so express it, I was steeped in Dora. I was not merely over head and ears in love with her, but I was saturated through and through. Enough love might have been wrung out of me, metaphorically speaking, to drown anybody in; and yet there would have remained enough within me, and all over me, to pervade my entire existence. – David Copperfield
James Steerforth – David Copperfield meets James at Salem House. Initially, David considers James a good friend. However, he sees things differently after James runs away with Em'ly and then deserts her.
Dr. Strong is the headmaster at the school that David attends in Canterbury.
Tommy Traddles – David meets Tommy at Salem House. He is a hard worker and eventually becomes a judge.
Betsey Trotwood – Betsey Trotwood is the formidable great-aunt of David Copperfield. She is a no-nonsense woman with a heart of gold. She takes care of Mr. Dick and refers to David Copperfield as "Trot."
"Never," said my aunt, "be mean in anything; never be false; never be cruel. Avoid those three vices, Trot, and I can always be hopeful of you." – Betsey Trotwood
Agnes Wickfield – Agnes is a devoted daughter of Mr. Wickfield and the second wife of David Copperfield.
"I hope that real love and truth are stronger in the end than any evil or misfortune in the world." – Agnes Wickfield
Mr. Wickfield – Betsey Trotwood's lawyer and father of Agnes Wickfield. David boards with the Wickfields while he attends Dr. Strong's school.
More About David Copperfield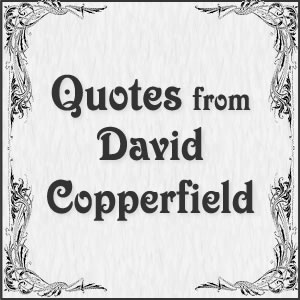 Quotations from David Copperfield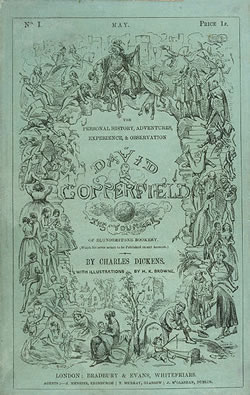 Who was sent to debtors prison? Who had a dog named Jip? Test your knowledge of this autobiographical novel.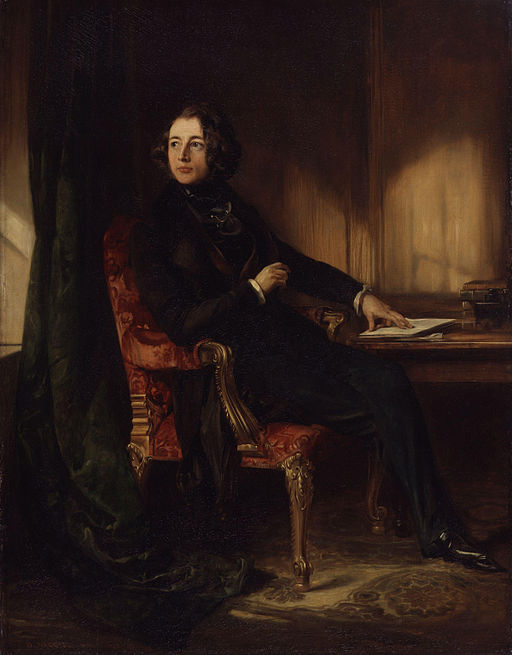 David Copperfield held a special place in Dickens's heart. In the preface to the 1867 edition, Dickens wrote, "like many fond parents, I have in my heart of hearts a favourite child. And his name is David Copperfield."