Characters in Our Mutual Friend
Last Updated on March 7, 2020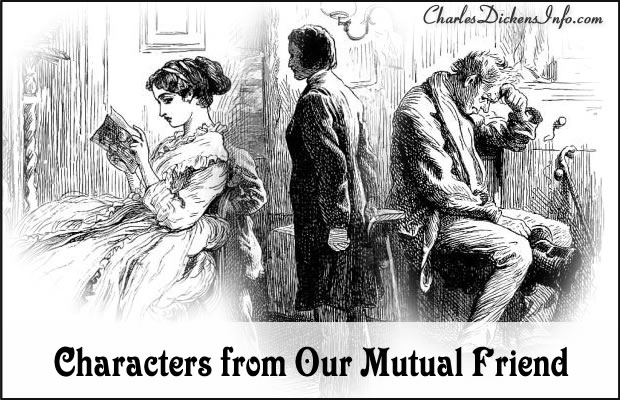 This list of characters from Our Mutual Friend is presented in alphabetical order.
Note: Includes spoilers!
---
Mr. Nicodemus "Noddy" Boffin worked for the senior Mr. Harmon. He and his wife inherited Old Mr. Harmon's fortune since his son and heir, John Harmon, had apparently died.
Boffin hires John Rokesmith (really John Harmon) to be his confidential secretary.
Boffin pretends to come under the spell of his new wealth and acts in a miserly fashion. He fires John, but later it's revealed that this is all part of a scheme to test Bella's true motives and values.
"Mrs. Boffin and me, ma'am, are plain people, and we don't want to pretend to anything, nor yet to go round and round at anything because there's always a straight way to everything." ~ Mr. Boffin
Mrs. Henrietta Boffin is Mr. Boffin's wife.
Opening her eyes again, and seeing her husband's face across the table, she leaned forward to give it a pat on the cheek, and sat down to supper, declaring it to be the best face in the world. ~ Description of Mrs. Boffin
Fanny Cleaver – See Jenny Wren
Julius Hanford – See John Harmon
John Harmon is heir to the Harmon estate. However, there's a condition. He has to marry Bella Wilfer.
A body was discovered in the Thames by Gaffer Hexam and was misidentified as John Harmon. This gives John the opportunity to take on another identity.
First, he takes on the name of Julius Hanford. Then he becomes John Rokesmith.
Under the name of John Rokesmith, John Harmon becomes a confidential secretary for the Boffins.
John falls in love with Bella Wilfer and proposes marriage. However, he is rebuffed as Bella wants to marry a wealthy man.
After John loses his position with Mr. Boffin, Bella changes her mind and they marry.
The truth comes out that John Rosesmith is really John Harmon.
"It is a sensation not experienced by many mortals," said he, "to be looking into a churchyard on a wild windy night, and to feel that I no more hold a place among the living than these dead do, and even to know that I lie buried somewhere else, as they lie buried here. Nothing uses me to it. A spirit that was once a man could hardly feel stranger or lonelier, going unrecognized among mankind, than I feel." ~ John Harmon
Bradley Headstone is the schoolmaster of Charley Hexam.
Bradley fancies Charley's sister, Lizzie. His advances are rebuffed. Headstone takes to stalking his rival for Lizzie's affections, Eugene Wrayburn.
Later Headstone attacks Wrayburn and leaves him for dead.
"You know what I am going to say. I love you. What other men may mean when they use that expression, I cannot tell; what I mean is, that I am under the influence of some tremendous attraction which I have resisted in vain, and which overmasters me. You could draw me to fire, you could draw me to water, you could draw me to the gallows, you could draw me to any death, you could draw me to anything I have most avoided, you could draw me to any exposure and disgrace. This and the confusion of my thoughts, so that I am fit for nothing, is what I mean by your being the ruin of me. But if you would return a favourable answer to my offer of myself in marriage, you could draw me to any good–every good–with equal force. ~ Bradley Headstone talking to Lizzie Hexam
Charley Hexam is the son of Gaffer Hexam. Charley wants to become a schoolmaster and is encouraged in that endeavor by his sister, Lizzie.
"Don't go saying I never knew a mother," interposed the boy, "for I knew a little sister that was sister and mother both." ~ Charlie Hexam talking about his sister Lizzie
Jesse "Gaffer" Hexam is the father of Lizzie and Charley.
Dickens sometimes refers to Gaffer as "the bird of prey" in Our Mutual Friend.
Gaffer works as a waterman who makes his living by finding and retrieving dead bodies from the Thames. He is the one who finds the body identified as John Harmon.
Lizzie Hexam is the daughter of Gaffer Hexam and the sister of Charley Hexam.
Lizzie lodges with Jenny Wren after the death of her father.
Later Lizzie flees the area. She's trying to escape the tension brought about by Bradley Headstone and Eugene Wrayburn fighting for her love.
After Eugene is grievously injured, Lizzie marries him.
Mortimer Lightwood is a lawyer and friend of Eugene Wrayburn.
Pleasant Riderhood is the daughter of Rogue Riderhood. She works as a pawnbroker.
Roger "Rogue" Riderhood works as a waterman. Accuses Gaffer Hexam of murdering John Harmon.
John Rokesmith – See John Harmon
Eugene Wrayburn is a barrister and a friend of Mortimer Lightwood. Eugene falls in love with Lizzie Hexam.
Eugene is attacked by Bradley Headstone, who is also interested in Lizzie. Headstone leaves him for dead, but Eugene is discovered and saved by Lizzie. They marry.
Silas Wegg is hired to teach Mr. Boffin how to read.
Bella Wilfer was to be the wife of John Harmon. The Boffins took her in after John Harmon was apparently drowned.
John Harmon, in the guise of John Rokesmith, proposes marriage. Bella refuses since she wants to marry a wealthy man. However, she changes her mind after Harmon loses his position with Mr. Boffin.
"I have made up my mind that I must have money, Pa. I feel that I can't beg it, borrow it, or steal it; and so I have resolved that I must marry it." ~ Bella talking to her father
Reginald "Rumty" Wilfer is Bella's father.
"Well!" observed R. Wilfer, cheerfully, "money and goods are certainly the best of references."
Jenny Wren's real name is Fanny Cleaver. Jenny is disabled and works as a dressmaker for dolls. She lives with her father who she refers to as her "bad child".
More About Our Mutual Friend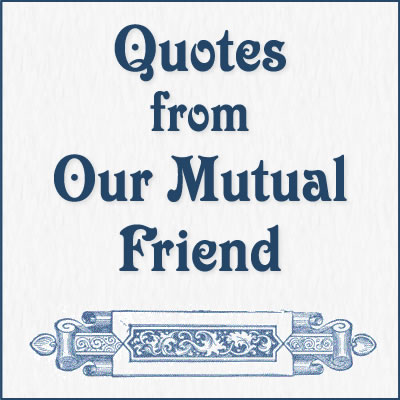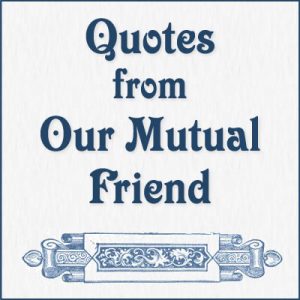 Collection of Quotations from Our Mutual Friend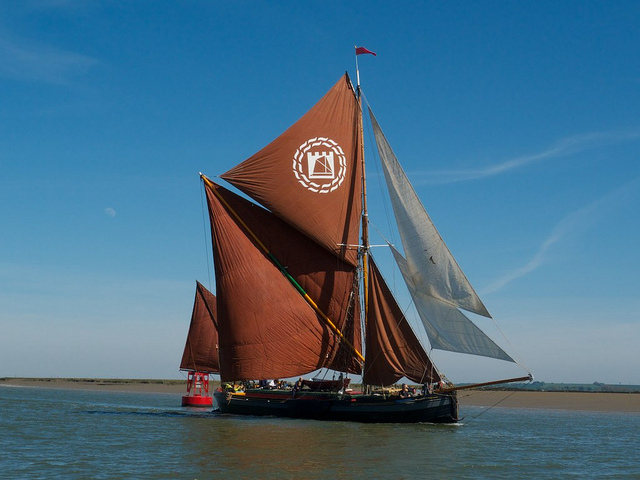 Learn about the relationship between Charles Dickens, Our Mutual Friend, the "Golden Dustman" of London and the Thames Sailing Barge Match.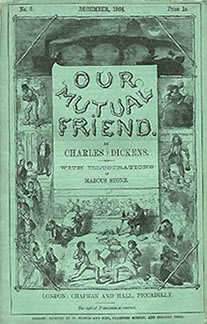 Riddle me this, what's the last novel that Dickens ever completed? If you answered Our Mutual Friend, you're correct. You also may have the answers to the crossword puzzle based on Our Mutual Friend.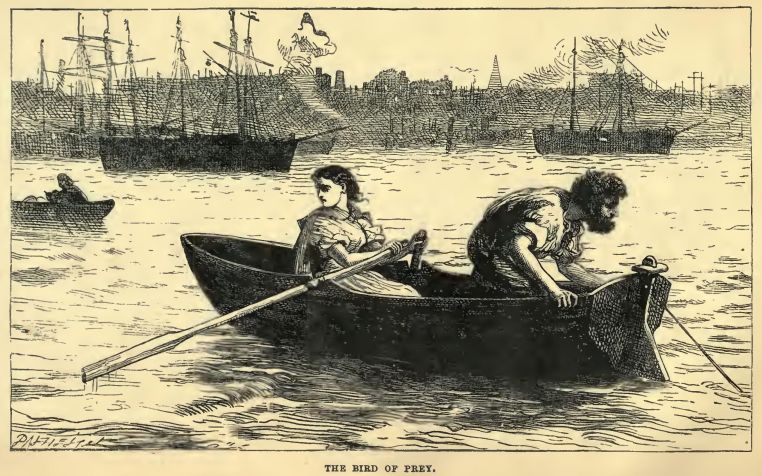 Our Mutual Friend is the last novel that Charles Dickens completed before his death. An interesting feature of the novel is its focus on the "dust" business.