Little Dorrit Characters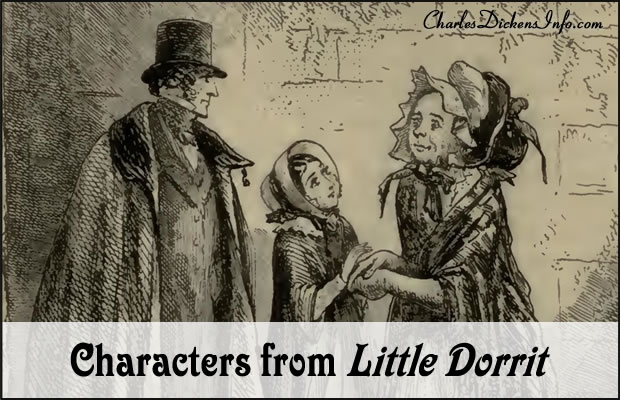 Published June 29, 2021
This list of Little Dorrit characters is presented in alphabetical order by last name.
Note: Includes spoilers!
---
Mr. Tite Barnacle works at the Circumlocution Department in London. He's Mr. Dorrit's primary creditor.
No public business of any kind could possibly be done at any time without the acquiescence of the Circumlocution Office. Its finger was in the largest public pie, and in the smallest public tart.
Harriet Beadle is also known as Tattycoram. She's the maid of Pet Meagles.
She leaves the Meagles family for a time and work for Miss Wade. Later, she returns to the Meagles family.
Blandois – See Rigaud.
Mr. Casby is the father of Flora Finching. He owns many rental properties.
John Baptist Cavalletto is Rigaud's cellmate in prison. Later he becomes a wood carver and a friend of Arthur Clennam.
John Chivery proposes to Amy Dorrit.
Arthur Clennam returns to London after working with this father in China for twenty years.
Arthur's father has died. On his deathbed, he gave Arthur a watch to give to his mother. The initials "DNF" are inside the watch. Arthur asks his mother about the message, but she won't tell him what it means.
Before arriving in London, Arthur is put into quarantine in Marseilles. There he meets the Meagles family and Miss Wade.
Arthur is sent to the Marshalsea debtor's prison when he loses money in Mr. Merdle's business.
At the end of the novel, Arthur realizes that he loves Amy Dorrit. They marry.
"I am the only child of parents who weighed, measured, and priced everything; for whom what could not be weighed, measured, and priced, had no existence. Strict people as the phrase is, professors of a stern religion, their very religion was a gloomy sacrifice of tastes and sympathies that were never their own, offered up as a part of a bargain for the security of their possessions. Austere faces, inexorable discipline, penance in this world and terror in the next–nothing graceful or gentle anywhere, and the void in my cowed heart everywhere–this was my childhood."
Mrs. Clennam is the mother of Arthur Clennam.
Later it's revealed that she's not Arthur's biological mother. She adopted Arthur and refused to let his biological mother see him.
Amy Dorrit is known as "Little Dorrit." She's the youngest child of William Dorrit. Amy lives in the Marshalsea prison with her father. She makes her living by working for Mrs. Clennam.
Amy was born in the prison and has lived there all her life. Her mother died when Amy was eight years old.
Amy is kind and is concerned about others. Her relationship with Maggy, a woman with intellectual disabilities, is one example of this. Maggie refers to Amy as "Little Mother".
At the end of the novel, Amy Dorrit marries Arthur Clennam.
Edward "Tip" Dorrit is the brother of Amy Dorrit and the son of William Dorrit. He's a gambler.
Fanny Dorrit is the sister of Amy Dorrit and the daughter of William Dorrit. She lives outside the prison with her uncle Frederick.
She marries Edmund Sparkler.
Frederick Dorrit is the older brother of William Dorrit. He's the uncle of Edward, Fanny and Amy.
Frederick is a musician.
Little Dorrit – See Amy Dorrit.
William Dorrit is imprisoned in the Marshalsea debtors' prison. He has been at the Marshalsea for years. In fact, he's been there for longer than any other prisoner. Mr. Dorrit is known as the "Father of the Marshalsea" and is held in great esteem by the other inhabitants.
Mr. Dorrit is a widower and is the father of Edward, Fanny and Amy.
Later he finds out that he's the heir to a great deal of money. Mr. Dorrit travels to Europe with his entire family. He eventually passes away in Rome.
He had a sense of his dignity, which was of the most exquisite nature. He could detect a design upon it when nobody else had any perception of the fact. His life was made an agony by the number of fine scalpels that he felt to be incessantly engaged in dissecting his dignity.
Daniel Doyce is an inventor. Arthur Clennam becomes his business partner.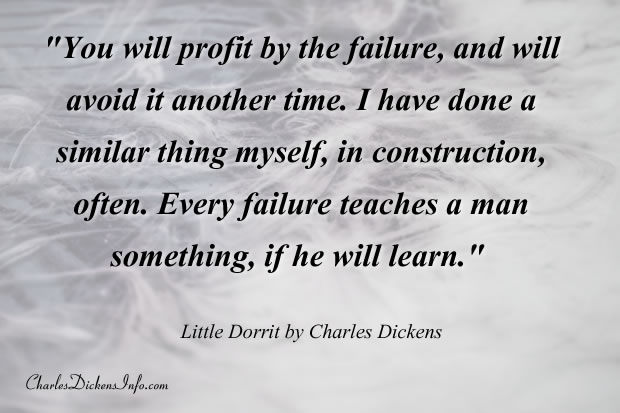 Flora Finching is Arthur Clennam's former fiancé.
Flora, always tall, had grown to be very broad too, and short of breath; but that was not much. Flora, whom he had left a lily, had become a peony; but that was not much. Flora, who had seemed enchanting in all she said and thought, was diffuse and silly. That was much. Flora, who had been spoiled and artless long ago, was determined to be spoiled and artless now. That was a fatal blow.
The Inspiration for Flora Finching
The character of Flora Finching was based on Maria Beadnell, the first love of Charles Dickens. They met in 1830 and Charles fell madly in love with Maria.
However, Maria's parents did not approve of the relationship. Mr. Beadnell was a banker. He felt Charles was too young and lacking in prospects to be considered a serious suitor.
Dickens drew on his initial feelings about Maria when he developed the character of Dora in David Copperfield.
After a twenty-four year separation, Maria contacted Dickens. By that time they were both married and Dickens had become a famous author.
Dickens was surprised at the changes in Maria. Those feelings inspired the character of Flora Finching.
Affery Flintwinch works for Mrs. Clennam. Her husband is Jeremiah Flintwinch.
Ephraim Flintwinch is Jeremiah's twin brother.
Jeremiah Flintwinch is the husband of Affery.
Jeremiah works for Mrs. Clennam. After Arthur withdraws from the family business, Mrs. Clennam elevates Flintwinch to partner status.
Henry Gowan is an artist. He marries Pet Meagles.
Mrs. General is hired as a chaperone for Amy and Fanny after the Dorrits come into money. Mrs. General's aim is to "form the mind" of young ladies of distinction.
Mrs. Gowan is the mother of Henry Gowan.
Maggy is a young woman with an intellectual disability. She calls Amy Dorrit her "Little Mother."
Mr. Meagles is a retired banker.
Minnie "Pet" Meagles is the daughter of Mr. and Mrs. Meagles. Arthur Clennam falls in love with her. However, pet is interested in Henry Gowan.
Mr. Merdle is a banker and financier. When Merdle's shady business fails, he commits suicide. Arthur Clennam invested in Mr. Merdle's firm and loses all of his money.
Mrs. Merdle is the mother of Edmund Sparkler.
The lady was not young and fresh from the hand of Nature, but was young and fresh from the hand of her maid. ~ Mrs. Merdle in Little Dorrit
Mr. Pancks is the rent collector for Mr. Casby. He discovers that William Dorrit is the heir to an enormous fortune. Pancks calls himself the "fortune teller" as he works to match people with their inheritances.
"Rattle me out of bed early, set me going, give me as short a time as you like to bolt my meals in, and keep me at it. Keep me always at it, and I'll keep you always at it, you keep somebody else always at it. There you are with the Whole Duty of Man in a commercial country." ~ Mr. Pancks in Little Dorrit
Mr. Plornish meets the Dorrits in the Marshalsea.
Rigaud is an accused murderer. He takes on the alias of Blandois in England.
He had a certain air of being a handsome man–which he was not; and a certain air of being a well-bred man–which he was not. It was mere swagger and challenge; but in this particular, as in many others, blustering assertion goes for proof, half over the world. ~ Rigaud in Little Dorrit
Mr. Rugg is Mr. Panck's landlord, an accountant and a debt collector.
Edmund Sparkler is the stepson of Mr. Merdle.
He pursues Fanny Dorrit when she's poor, but his mother disapproves. When the Dorrits come into money, his mother changes her mind. Edmund Sparkler eventually marries Fanny.
Tattycoram – See Harriet Beadle.
Miss Wade – Arthur Clennam meets Miss Wade in Marseilles.
More About Little Dorrit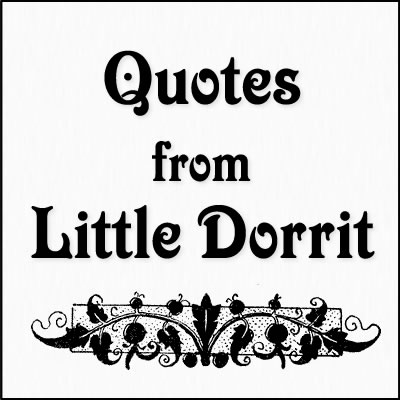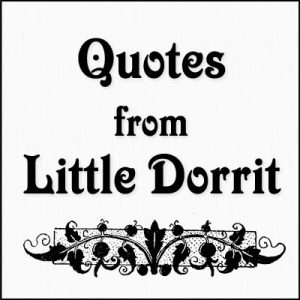 Collection of Quotations from Little Dorrit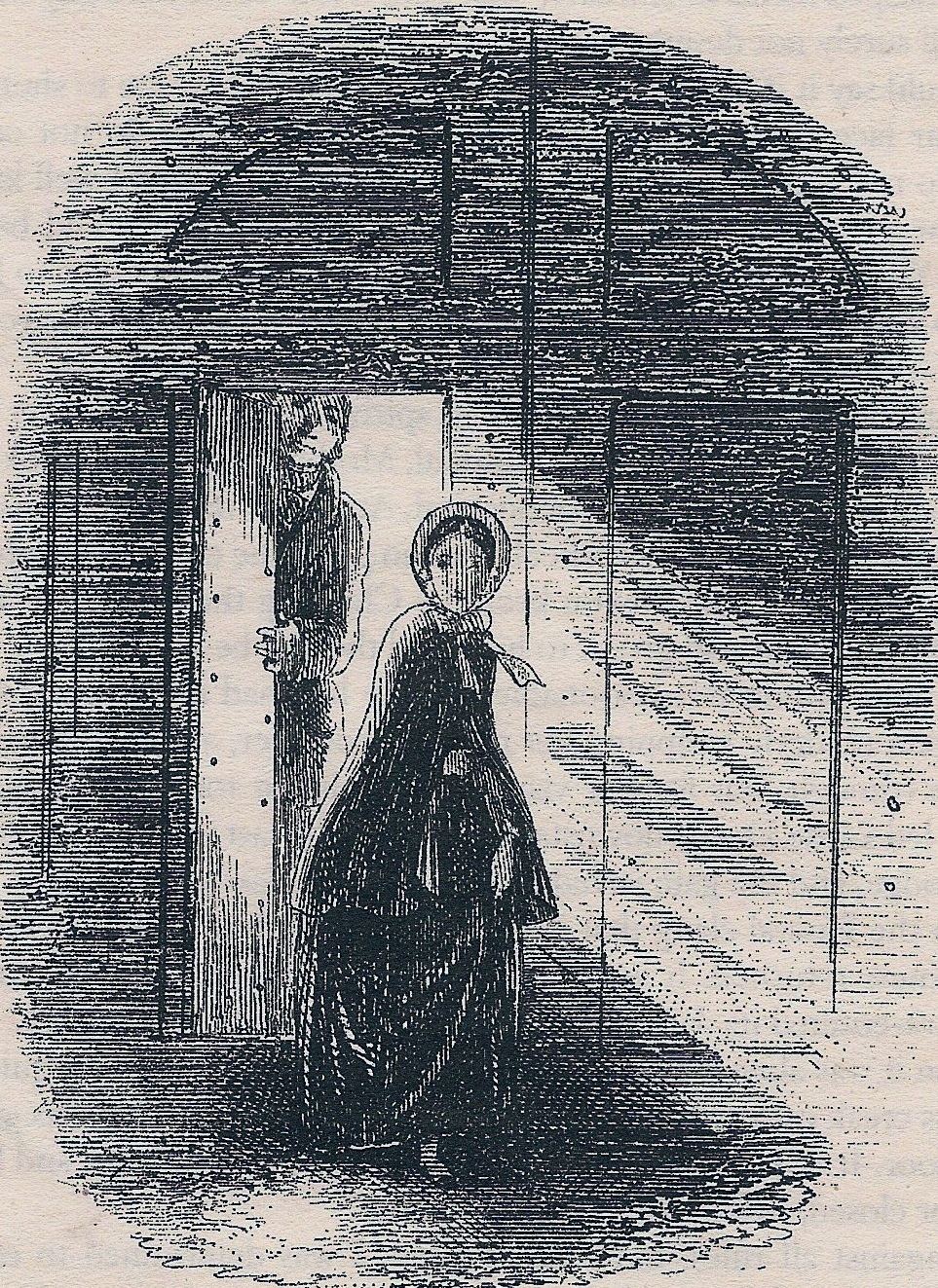 The Marshalsea debtors' prison plays a large part in Little Dorrit. What very few people knew was that Dickens's father had been sent to Marshalsea for three months.