Characters In The Pickwick Papers
This list of characters from The Pickwick Papers is presented in alphabetical order by last name.
Note: Includes spoilers!
---
Arabella Allen is the sister of Benjamin Allen and a friend of Emily Wardle. During the novel, she marries Mr. Winkle.
Benjamin "Ben" Allen is a medical student and friend of Bob Sawyer. He's also the brother of Arabella Allen.
Ben planned that his good friend, Bob, would marry Arabella. Both men are upset when they discover that Arabella has married Nathaniel Winkle.
Mrs. Bardell is Mr. Pickwick's landlady. She sues Mr. Pickwick for breach of promise.
Alfred Jingle meets Mr. Pickwith when he assists him in a disagreement with a cab driver.
Jingle causes a lot of trouble in the novel. He has a distinctive speaking style.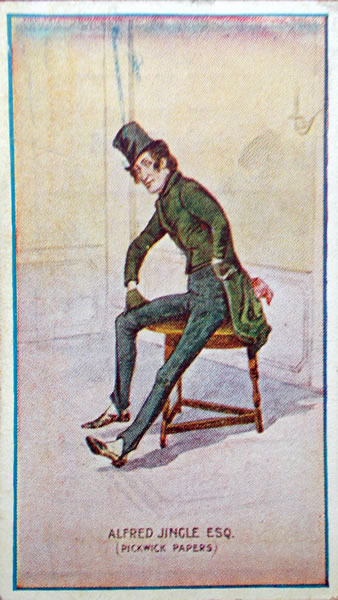 "Waiter! raw beef-steak for the gentleman's eye,–nothing like raw beef-steak for a bruise, sir; cold lamp-post very good, but lamp-post inconvenient–damned odd standing in the open street half-an-hour, with your eye against a lamp." ~ Mr. Jingle
Joe is a servant of Pickwick's friend, Mr. Wardle.
Obesity Hypoventilation Syndrome (OHS), a condition related to sleep apnea, was first called Pickwickian Syndrome. It's named after The Pickwick Papers because Joe has all the classic symptoms of the condition.
The object that presented itself to the eyes of the astonished clerk, was a boy–a wonderfully fat boy–habited as a serving lad, standing upright on the mat, with his eyes closed as if in sleep.
Mr. Perker is a lawyer. He represents Mr. Pickwick in the case of Bardell and Pickwick.
"Why, I don't exactly know about perjury, my dear sir," replied the little gentleman. "Harsh word, my dear sir, very harsh word indeed. It's a legal fiction, my dear sir, nothing more." ~ Mr. Perker in The Pickwick Papers
Samuel Pickwick is a kind and wealthy older man. He's the founder of the Pickwick Club. The Pickwickians travel around England and report on their adventures to other members of the club.
Joining Mr. Pickwick on his adventures are Mr. Winkle, Mr. Snodgrass, Mr. Tupman and of course, Mr. Pickwick's valet, Sam Weller.
That punctual servant of all work, the sun, had just risen, and begun to strike a light on the morning of the thirteenth of May, one thousand eight hundred and twenty-seven, when Mr. Samuel Pickwick burst like another sun from his slumbers, threw open his chamber window, and looked out upon the world beneath. ~ The Pickwick Papers
Robert "Bob" Sawyer is a medical student and a good friend of Benjamin Allen.
Mr. Bob Sawyer, who was habited in a coarse, blue coat, which, without being either a greatcoat or a surtout, partook of the nature and qualities of both, had about him that sort of slovenly smartness, and swaggering gait, which is peculiar to young gentlemen who smoke in the streets by day, shout and scream in the same by night, call waiters by their Christian names, and do various other acts and deeds of an equally facetious description.
Augustus Snodgrass is another member of the Pickwick Club. He considers himself a poet.
At the end of the novel, he marries Emily Wardle. She's the daughter of Mr. Wardle.
Tracy Tupman is another member of the Pickwick Club. He is a bachelor with an eye for the ladies.
During the novel he novel, he's quite taken with Mr. Wardle's sister, Rachael.
"I require no assistance but yours. Let me lean on your arm." He added, in a whisper, "Oh, Miss Rachael!" The agitated female advanced, and offered her arm. They turned into the breakfast parlour. Mr. Tracy Tupman gently pressed her hand to his lips, and sank upon the sofa.
Mr. Wardle owns Manor Farm at Dingley Dell.
The best sitting-room at Manor Farm was a good, long, dark-panelled room with a high chimney-piece, and a capacious chimney, up which you could have driven one of the new patent cabs, wheels and all. At the upper end of the room, seated in a shady bower of holly and evergreens were the two best fiddlers, and the only harp, in all Muggleton. In all sorts of recesses, and on all kinds of brackets, stood massive old silver candlesticks with four branches each. The carpet was up, the candles burned bright, the fire blazed and crackled on the hearth, and merry voices and light-hearted laughter rang through the room. If any of the old English yeomen had turned into fairies when they died, it was just the place in which they would have held their revels.
Sam Weller is Mr. Pickwick's valet.
"Battledore and shuttlecock's a wery good game, vhen you ain't the shuttlecock and two lawyers the battledores, in which case it gets too excitin' to be pleasant." ~ Sam Weller from The Pickwick Papers
Tony Weller is Sam Weller's father.
"I took a good deal o' pains with his eddication, sir; let him run in the streets when he was wery young, and shift for hisself. It's the only way to make a boy sharp, sir." ~ Tony Weller talking about his son, Sam.
Nathaniel Winkle is another member of the Pickwick Club. He is supposed to be the sportsman of the group. However, his attempts at sporting activities usually don't work out.
During the novel, he marries Arabella Allen.
Mr. Winkle stepped forward with an air of determination and resolution; and Mr. Tupman looked out from behind a tree. The boy shouted; four birds flew out. Mr. Winkle fired. There was a scream as of an individual—not a rook—in corporal anguish. Mr. Tupman had saved the lives of innumerable unoffending birds by receiving a portion of the charge in his left arm.
More About The Pickwick Papers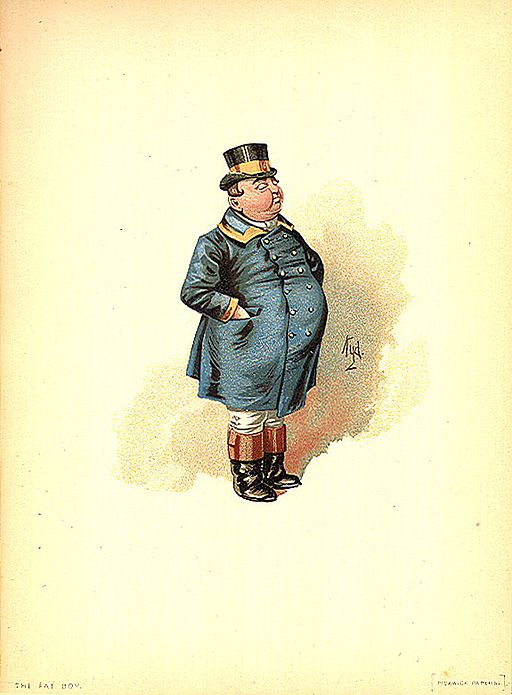 Obesity Hypoventilation Syndrome (OHS), a condition related to sleep apnea, was first called Pickwickian Syndrome. It's named after The Pickwick Papers because the novel features a character that has all the classic symptoms of the condition.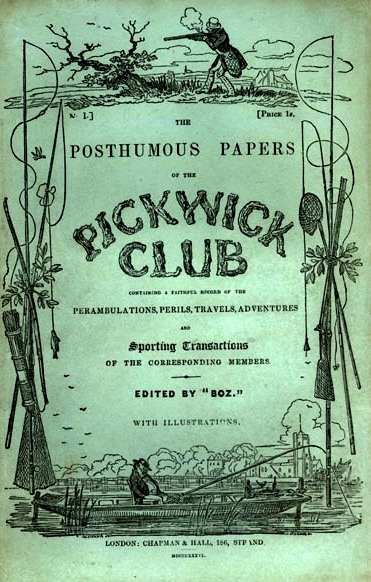 What's the name of Pickwick's valet? Who marries Snodgrass? If you've read the Pickwick Papers you'll know. Test your knowledge with this crossword puzzle.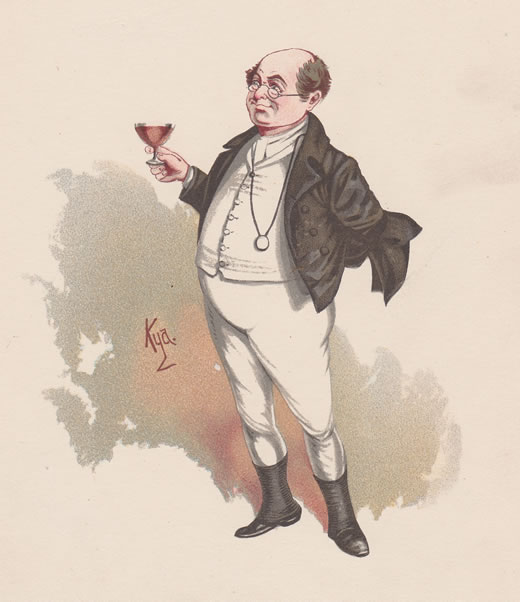 Dickens worked a very serious subject into the comedic Pickwick Papers, that of the injustice of the justice system. Dickens had a firsthand look at the legal system when he worked as a law clerk. Sadly, he didn't like what he saw.