A Christmas Carol Quiz Answers
1. Marley's first name was Jacob.
2. Fred is the name of Scrooge's nephew.
3. Dick Wilkins and Scrooge were apprentices for Fezziwig.
4. Scrooge's sister was named Fan.
5. When he was young Scrooge was in love with Belle.
6. Martha Cratchit played a joke on her father and hid from him when he came home.
7. Ignorance and Want were the children that the Ghost of Christmas Present showed to Scrooge.
8. The charwoman, the laundress and the undertaker's assistant sold what they took from Scrooge to old Joe.
9. After being visited by the ghosts, Scrooge sent a turkey to the Cratchit family.
10. "And so, as Tiny Tim observed, God bless Us, Every One!"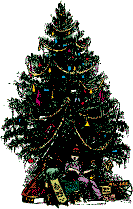 More About A Christmas Carol